TOUR d' ESTONIE 2021
Virtual indoor rowing tour
The Tour is open for everyone, who enjoys sports especially indoor rowing! Only thing you need to do is to row on Concept2 on defined day defined distance and send the result with a photo (as a proof) to organizers.
Distance must correspond accurately (+/- 0m) to this day defined distance. On the photo must be visible rowers face and C2 monitor screen with result. Results must be delivered either via email to info @ soudespinning.ee or posted on Facebook Sõudespinning wall (facebook.com/soudespinning) as of end of the same day.
Tour consist of 21 stages and lasts 23 days. The total distance is 440,3 km. The longest distance is 31,4km and shortest the last event with 7.9km.
Beside overall ranking will be mini-Tour ranking. Mini-Tour consist of last five stages.
Starting from this year new category tandem will be introduced! You can divide the events with your rowing partner.
Every rower completing all the stages or all stages of mini-Tour will be awarded with unique certificate!
 STAGES

I WEEK

II WEEK

III WEEK

1. stage 26,2 km (26. june)
10. stage 22,5 km (6. july)
 16. stage 31,3 km (13. july)
2. stage 28,8 km (27. june)
11. stage 14,6 km (7. july)
 17. stage 17,5 km (14. july)
3. stage 23,1 km (28. june)
12. stage 26,5 km (8. july)
 18. stage 16,8 km (15. july)
4. stage 25,0 km (29. june)
13. stage 21,5 km (9. july)
 19. stage 16,1 km (16. july)
5. stage 25,9 km (30. june)
14. stage 8,1 km (10. july)
 20. stage 16,6 km (17. july)
6. stage 31,4 km (1. july)
15. stage 16,8 km (11. july)
 21. stage 7,9 km (18. july)
7. stage 23,7 km (2. july)
Recovory day (12. july)
8. stage 20,3 km (3. july)
9. stage 19,7 km (4. july)
Recovery day (5. july)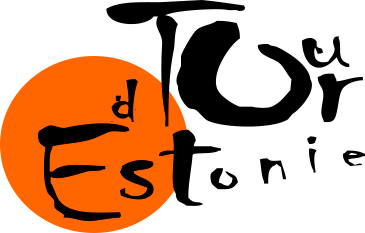 RESULTS
2021
OVERALL C2
| | | | | | | | | | | | |
| --- | --- | --- | --- | --- | --- | --- | --- | --- | --- | --- | --- |
| # | Võistleja nimi | | 17. etapp | 18. etapp | 19. etapp | 20. etapp | 21. etapp | Üldaeg | Vahe | Võite | Etappe |
| 1 | Seb Bienias | | 1:03:10 | 1:00:38 | 0:57:52 | 1:00:29 | 0:27:28 | 27:12:55 | 0:00:00 | 21 | 21 |
| 2 | Gael Sagon | | 1:06:21 | 1:02:37 | 0:59:24 | 1:04:28 | 0:27:53 | 28:09:54 | 0:56:59 | 0 | 21 |
| 3 | Aivar Vaus | | 1:12:26 | 1:08:51 | 1:06:43 | 1:08:55 | 0:32:24 | 30:49:17 | 3:36:22 | 0 | 21 |
| 4 | Sebastien Chauveau | | 1:14:11 | 1:12:22 | 1:05:55 | 1:10:56 | 0:33:32 | 31:37:53 | 4:24:57 | 0 | 21 |
| 5 | Nele Sumberg&Rain Alari Külm | | 1:17:22 | 1:13:23 | 1:11:15 | 1:16:00 | 0:33:54 | 33:05:23 | 5:52:28 | 0 | 21 |
| 6 | Maeva Tefaatau & Nancy Lo You | | 1:30:51 | 1:29:36 | 1:19:41 | 1:25:19 | 0:36:35 | | | 0 | 19 |
| 7 | Sandrine Imbert | | | 1:24:23 | | | | | | 0 | 10 |
| 8 | Tiina Kapten | | 1:16:40 | | | | 0:33:02 | | | 0 | 9 |
| 9 | Alexis Aernoudts | | 1:17:25 | 1:14:08 | | 1:12:13 | | | | 0 | 6 |
| 10 | Reti Joandi | | | | | | | | | 0 | 4 |
| 11 | Kevin Scott | | | 1:06:51 | 1:03:42 | 1:05:13 | 0:29:47 | | | 0 | 4 |
| 14 | Christophe Laise | | | | 1:08:56 | 1:10:43 | 0:33:35 | | | 0 | 3 |
| 12 | David Sagon | | | | | | | | | 0 | 2 |
| 13 | Kristi Kallus | | | | | | | | | 0 | 2 |
| 17 | Priit Luhakooder | | | | | | 0:34:28 | | | 0 | 2 |
| 15 | Mael De Solminihac | | | | | | | | | 0 | 1 |
| 16 | Gerard Cousin | | | | | | | | | 0 | 1 |
| 18 | Eliot Fasquelle | | 1:24:38 | | | | | | | 0 | 1 |
| 19 | Lea Cwynar | | 1:18:01 | | | | | | | 0 | 1 |
| 20 | Isabelle Bouteiller | | | | | 1:19:48 | | | | 0 | 1 |
| 21 | Gabriele Reis | | | | | 1:15:24 | | | | 0 | 1 |
| 22 | Nancy Laise | | | | | | 0:43:50 | | | 0 | 1 |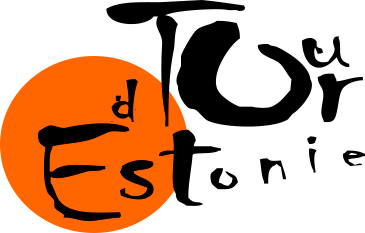 RESULTS
2021
OVERALL BikeErg
| | | | | | | | | | | | |
| --- | --- | --- | --- | --- | --- | --- | --- | --- | --- | --- | --- |
| # | Võistleja nimi | | 17. etapp | 18. etapp | 19. etapp | 20. etapp | 21. etapp | Üldaeg | Vahe | Võite | Etappe |
| 1 | Virginie Ratsavorg | | 0:40:49 | 0:39:05 | 0:36:50 | 0:40:08 | 0:19:11 | | | 4 | 18 |
| 2 | Marcus Schug | | 0:31:18 | 0:30:26 | 0:32:54 | 0:31:02 | 0:13:40 | | | 8 | 14 |
| 3 | Eric Ler | | 0:30:16 | 0:28:47 | 0:27:40 | | | | | 9 | 9 |
| 4 | Thais Camilo | | 0:42:41 | 0:39:58 | 0:38:18 | 0:42:14 | 0:18:13 | | | 0 | 5 |
| 5 | Rodriguez Sebastien | | 0:32:24 | 0:32:53 | | | | | | 0 | 2 |
| 6 | Thomas Payton | | 0:32:24 | 0:32:53 | | | 0:15:04 | | | 0 | 1 |
VIRTUAL INDOOR ROWING TOUR

EVENT INFORMATION

Virtual indoor rowing tour

Event date: 26. june-18. july 2021 (23. days)
Place: worldwide
Distance: 21. events (total 440,3km)
Categories: Male, Female, tandem (C2 Row or C2 BikeErg)
Organizer: MTÜ Sõudespinning, info@soudespinning.ee

Results: 2014 | 2015 | 2016 | 2017 | 2018 | 2019